Office of the Chancellor
Douglas A. Girod is the 18th chancellor of the University of Kansas. In this role, Chancellor Girod leads KU's mission to educate leaders, build healthy communities and make discoveries that change the world.
State of the University Address
On October 4, Chancellor Girod delivered his State of the University address, which featured updates on recent successes and strategic priorities for the upcoming year. Specific topics included the KU Cancer Center, Wichita health education campus, Gateway District, enrollment, Lawrence budget, research and more.
Chancellor Douglas A. Girod
Chancellor Girod has established a bold vision for the University of Kansas to be a destination for top scholars from across the world, an engine of economic growth for Kansas, and one of the nation's leading research universities.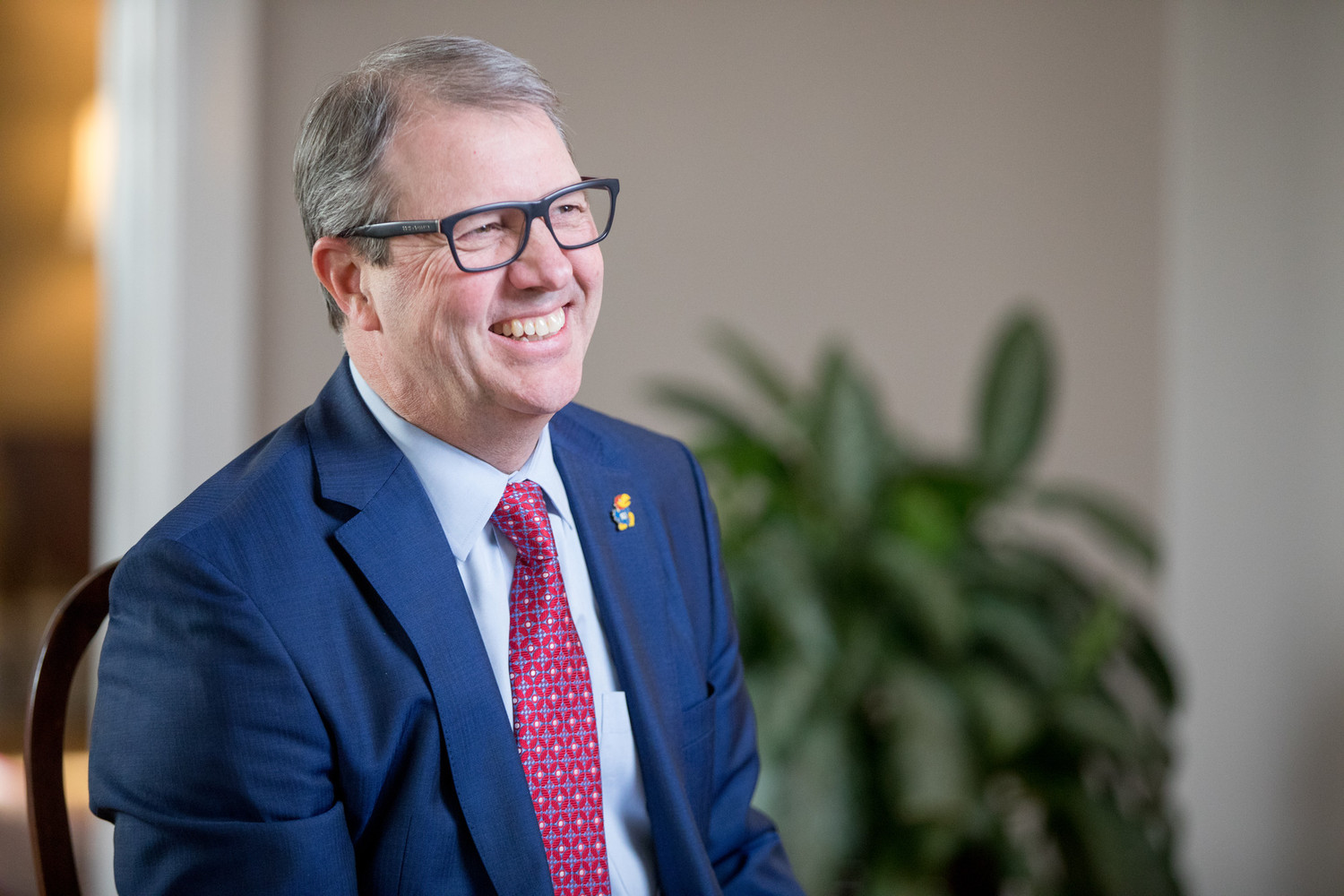 Chancellor's Weekly Video Update
Chancellor Girod is hosting weekly Zoom updates to discuss the latest happenings at KU. The discussions are pre-recorded and shared with campus each Wednesday.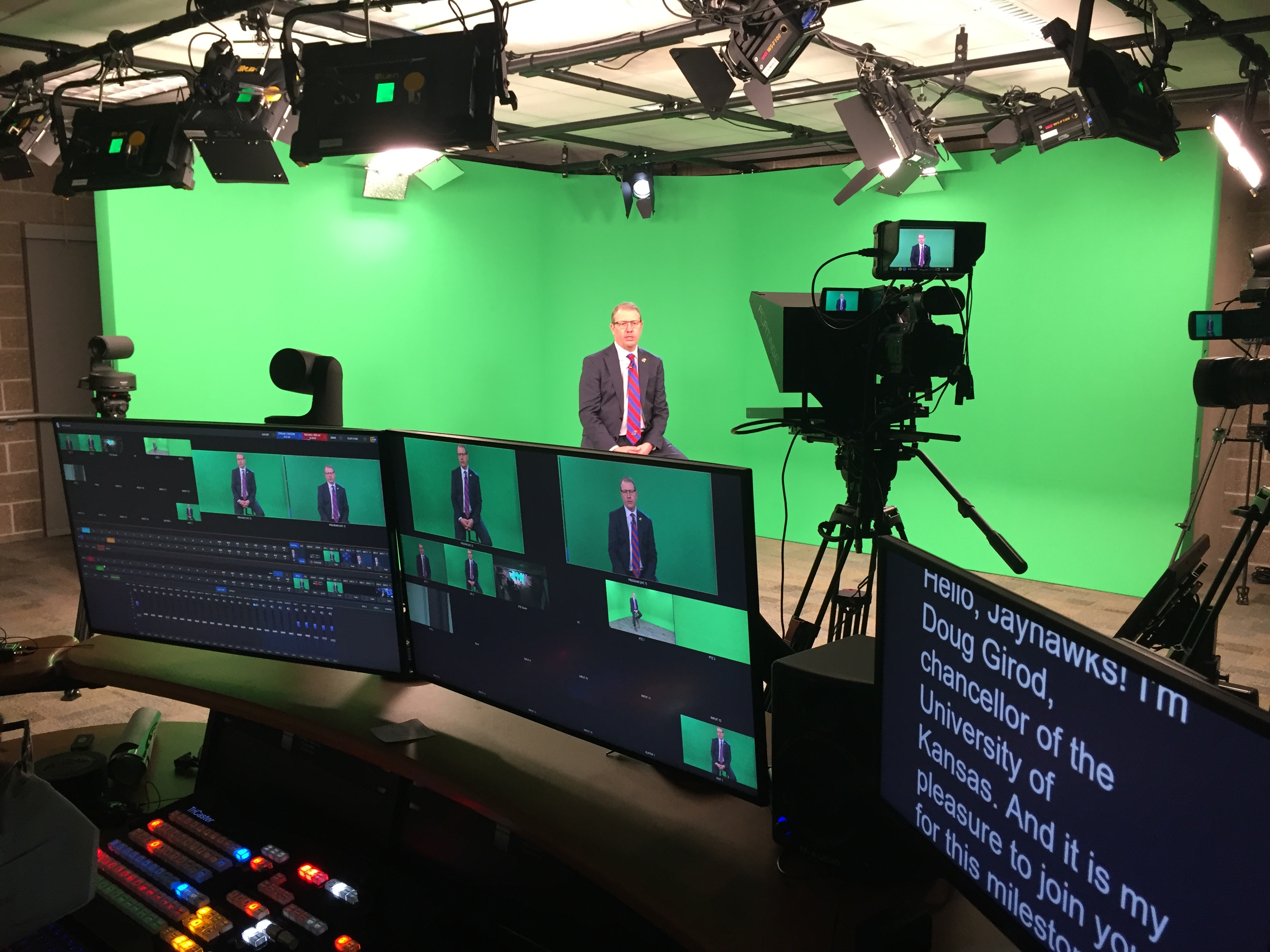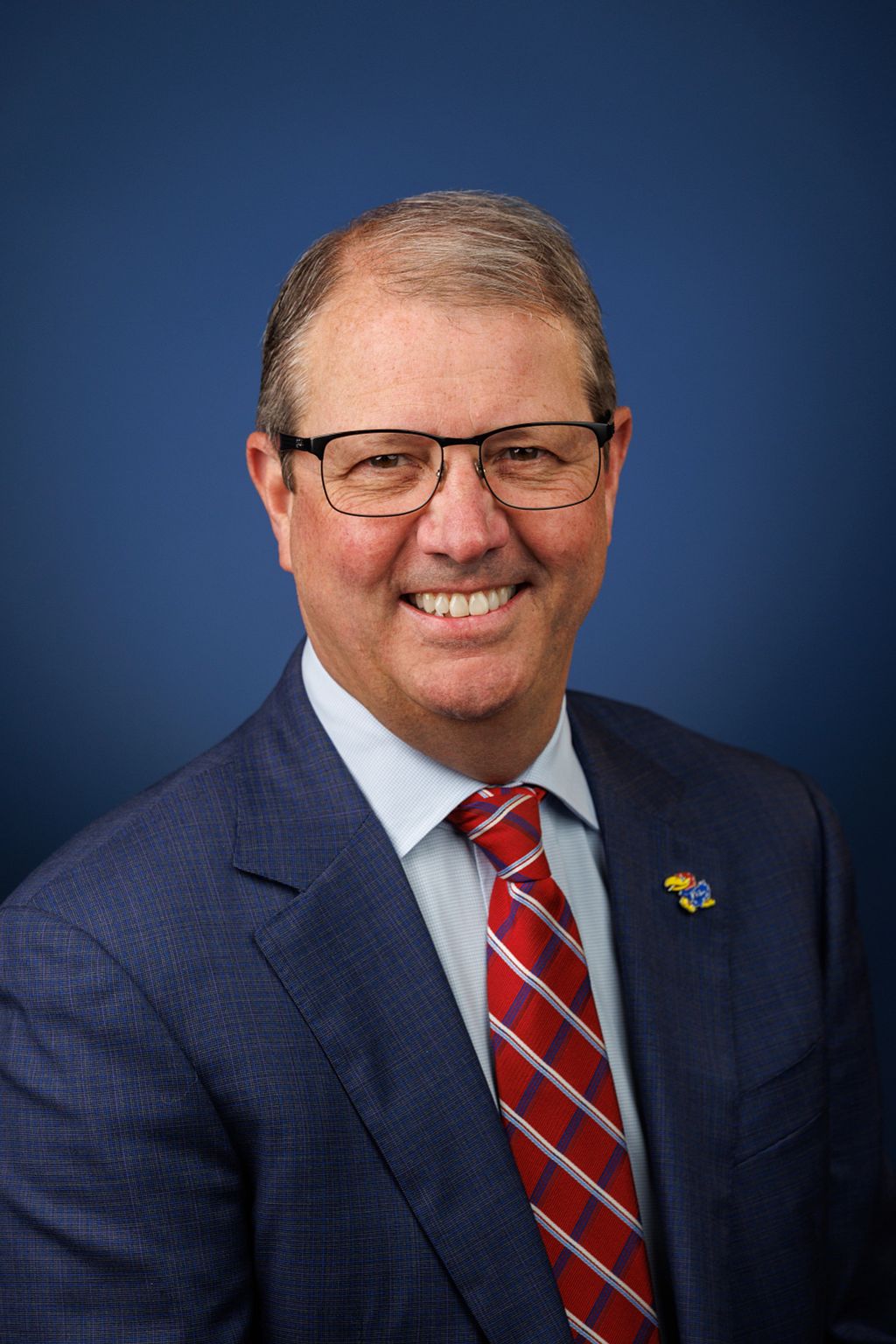 "The work we do at KU changes lives and improves the world in meaningful ways. I look forward to collaborating with students, faculty, staff and KU supporters everywhere to continue this work on behalf of the state and society we serve."
---
Douglas A. Girod
Chancellor