Sam Byer
---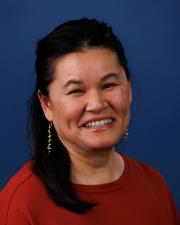 Contact Info
230 Strong Hall
Lawrence
1450 Jayhawk Blvd
Lawrence, KS 66045
---
Biography
—
Sam Byer joined the Office of the Chancellor in August 2022. She assists the departments of Economic Development, Federal Relations, State Relations, and Jayhawk Community Partners. 
Previously, Sam worked at KU ATLAS – Accessible Teaching, Learning, and Assessment Systems — for two years and has more than 17 years of experience in banking and finance, where she held a variety of roles including office manager and vice president of operations.
In addition to her strong organization skills, attention to detail, problem-solving abilities and expertise in financial protocols, Sam thrives in a collaborative environment and enjoys working with both internal and external audiences.